About Us
epiGenesys is a software development company based in Sheffield, UK. We provide custom web applications, mobile apps, databases and websites for a variety of customers. Our speciality is information management systems for the education, medical and health research sectors.
As a wholly owned subsidiary of the University of Sheffield with a passion for practical education, we use our commercial revenue to support and enhance the learning experience of more than 300 students each year.
Software
We use lean and agile techniques to ensure that your needs as a customer, and those of your users, are at the forefront of our development process. Our methods encourage communication and enable us to quickly respond to changing requirements and create the solution you need, on time and on budget.
Our experienced team use modern technologies and automated testing to create secure and robust software that is easy to maintain.
Education
We have enhanced the activities of university departments in a wide range of areas including administration, training, data collection and analysis, and business continuity.
We collaborate with the Admissions Service at the University of Sheffield, designing and building software to create a leading Clearing/Adjustment process. Together we promptly implemented an innovative early registration feature that provided a time-sensitive advantage over their competitors.
Medical
We have developed software to improve processes for medical organisations in areas such as clinical scheduling, decision support, training, and outcome measurement.
For several years we have worked closely with the Medical Schools Council who are tasked with supporting the creation, maintenance and quality assurance of medical assessment questions. We have created software that allows them to securely and reliably manage this process on a national scale.
Health Research
We have produced a variety of web-based software for health research including clinical trials databases, randomisation systems, public engagement tools, and online surveys.
Through our continuing partnership with the Sheffield Clinical Trials Research Unit we have developed a validated electronic data capture system used by more than 40 studies. This offers features including extensive access permissions, detailed audit logs, sophisticated input validation, and flexible reporting.
This is an overview of what we do at epiGenesys;
contact us
and we will be happy to discuss your specific needs.
Ethics Review System
Developed with the University of Sheffield's Research & Innovation Services, our Ethics Review System effectively manages the complete ethics review process. You can find out more about our Ethics Review System here, or to discuss your needs and arrange a demonstration please get in touch.
Teaching
In collaboration with the University of Sheffield's Department of Computer Science we offer practical experience that is uniquely incorporated into the academic curriculum. Our flagship teaching endeavour involves students participating in Genesys Solutions, a student-led software development organisation, that equips them for their future careers.
Our staff use their professional experience to provide regular guidance and support that encourages students to learn and improve in a realistic yet safe environment.
Training
We provide training in web application development, project management and customer interaction through a blend of online tutorials and practical workshops.
Our modules require students to use a lean/agile process to create software. We teach a variety of material to support the adoption of techniques such as test driven development, pair programming, and continuous deployment.
Mentoring
We assist students by facilitating small group seminars and team retrospectives that provide an important opportunity to give and receive constructive feedback.
Students participating in Genesys Solutions work in teams to provide software for customers. Each team meets with their mentor on a weekly basis to discuss progress, and to consider how their software development process might be improved.
Tools
We provide access to the same collection of modern software development tools used in our commercial work, and advice on how to use them effectively.
Our students use a number of commercial and open source tools for communication, prototyping, error tracking, and version control. We also provide access to our in-house project management tool, which facilitates the use of Kanban boards and burnup charts.
If you are interested in becoming a Genesys Solutions customer, or are looking for more information,
contact us
.
Contact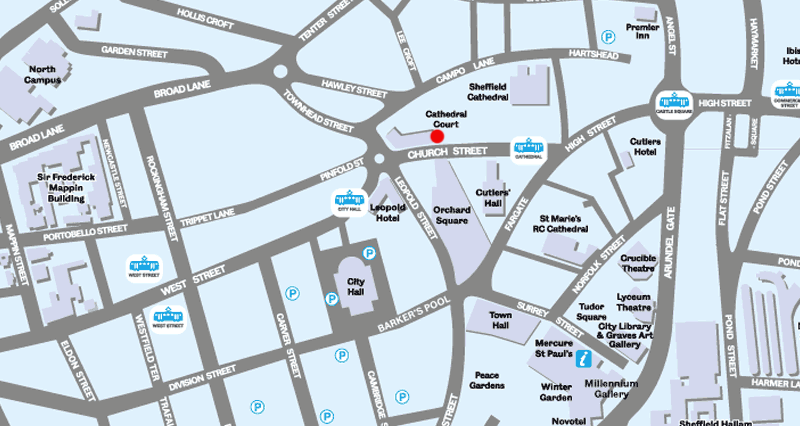 +44 (0)114 222 1888
[email protected]
Floor C
Cathedral Court
1 Vicar Lane
Sheffield
S1 2LT
United Kingdom
We are based in Cathedral Court which is located at the corner of Church Street and Vicar Lane, a few minutes from the Supertram's Cathedral stop. For travel information refer to this page.