epiGenesys is a not-for-profit software development company wholly owned by the University of Sheffield. We believe in working in a collaborative environment, and being honest and transparent with our customers.
Software development for customers is at the heart of our daily activities. We work on projects that make a real difference, from growing the efficiency of complex operations, to assisting in the progression of innovative research.
We are also passionate about practical education. Many of us contribute to the operation of Genesys, our student-led software development organisation.
We use agile practices and prefer to self-organise, however we have some processes and guidelines in place to ensure everyone shares a common approach. We aim to constantly improve the way we do things and encourage everyone to have input into this.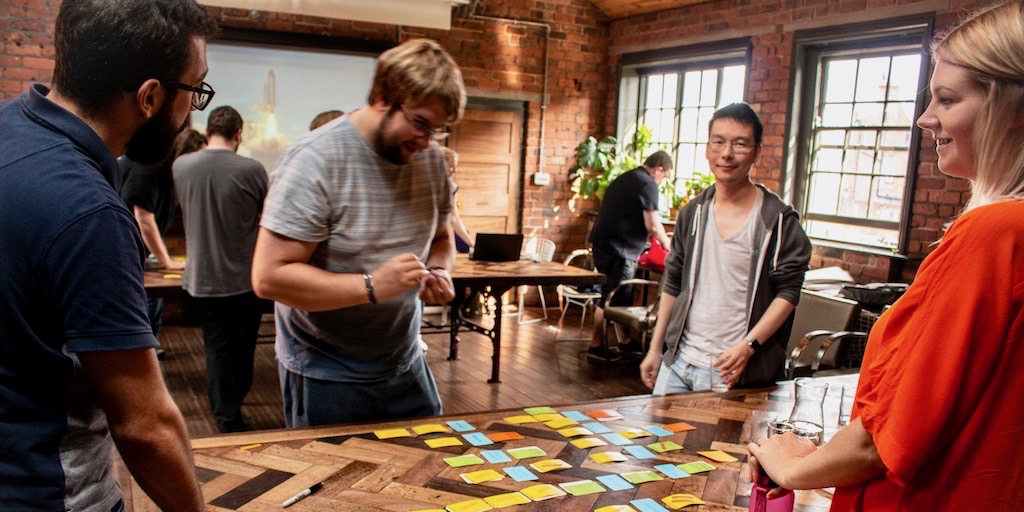 Current Vacancies
We do not have any vacancies at the moment. You can follow us on Twitter for announcements about new vacancies.
Benefits
Flexible Hours
We manage our own time around the needs of our roles and our colleagues. We recognise the importance of fitting work around family commitments.
Comfortable Offices
Our modern offices are located at Cathedral Court in the city centre. They offer a relaxed working environment with air conditioning, spacious desks, and a variety of plants.
Generous Leave
We have 28-32 days annual leave each year, plus all UK public holidays and four closure days.
Pension Contribution
Our company pension scheme provides a matched contribution of 5% of your salary.
Wellbeing Initiatives
Our Wellbeing Committee promotes initiatives to support our team. Recently, they have arranged training in Mental Health First Aid and Resilience At Work.
Regular Training
We use our individual training budgets of at least £1,500 each year to take courses, or to attend conferences such as Full Stack Fest and Lean Agile Scotland.
Transparent Management
We like to be open about the company's performance. Our financial health is shared in a dashboard, and we publish our gender pay gap information.
Welcoming Team
We enjoy getting together for our annual summer social and Christmas party. We also like the occasional team lunch or board game in the office.
Fast Infrastructure
Our offices benefit from the latest technology including high speed internet access, Gigabit Ethernet networking, 802.11ac Wi-Fi, and VoIP telephony.
Modern Tools
We use the best tools for the job including products such as GitLab and Slack. We also built epiManage, our bespoke project management tool.
High Spec Hardware
We have equipment to help us work effectively including laptops, large monitors, and smartphones. We use either an Apple MacBook Pro, or a Dell XPS running Ubuntu.